Features
FitTrace's features are designed to help you understand DXA body composition data.  DXA data is presented in ways that are easy to understand – whether you are taking a snapshot of your body composition or monitoring due to changes in diet, activity or training.
Features requiring a subscription are indicated by a dollar sign ($) below.  All other features are included with the Basic (free) version of FitTrace.
Dashboard
Access all of your DXA body composition scans via the dashboard.  See an overview of your fat, lean, and bone mass and how they are changing.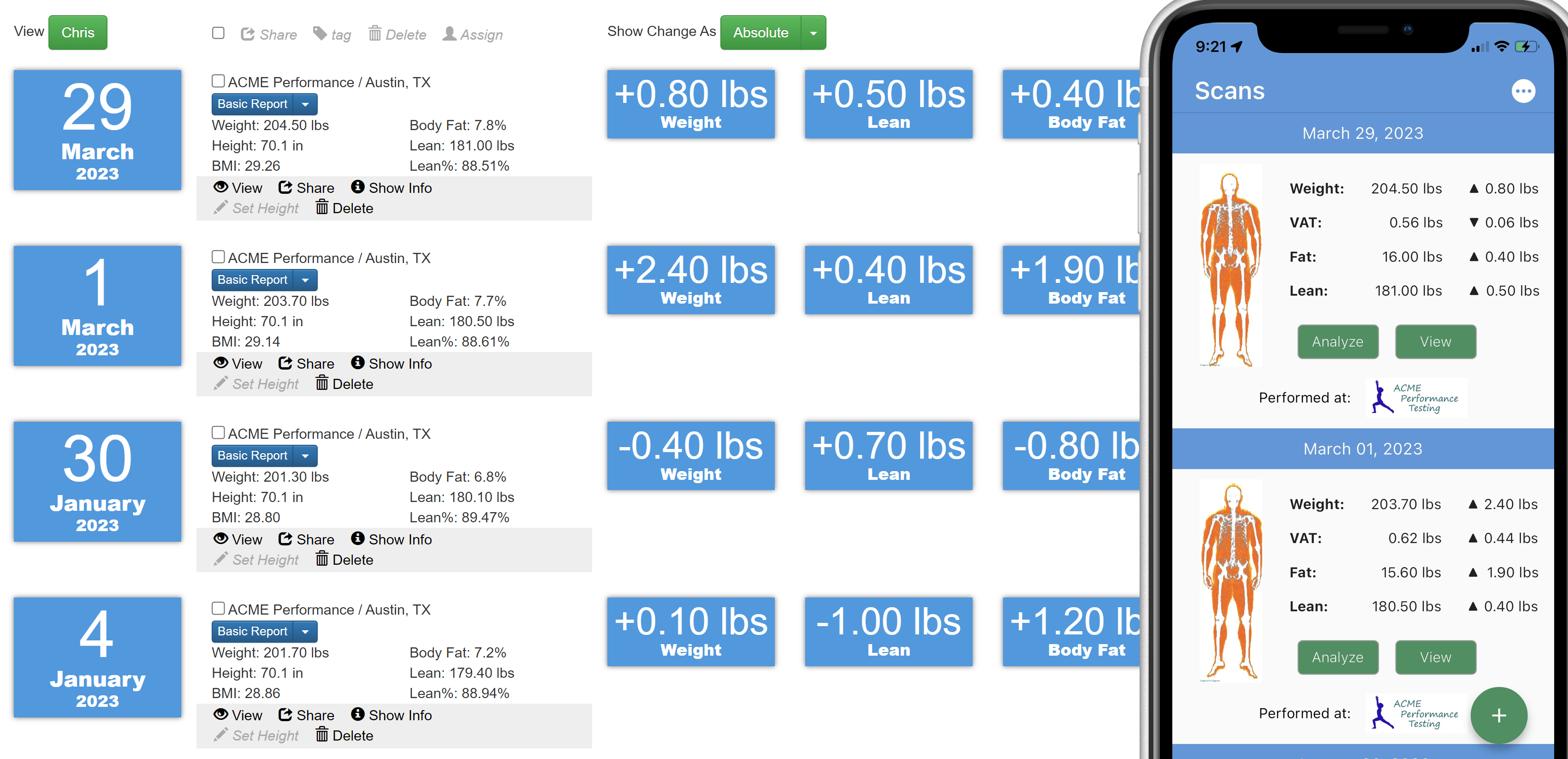 DXA Body Composition Report
The FitTrace app includes two comprehensive reports – Basic and Advanced.  Both are easy to understand.  They are available online, via your mobile device, tablet, and PC.  The reports are printer-friendly too.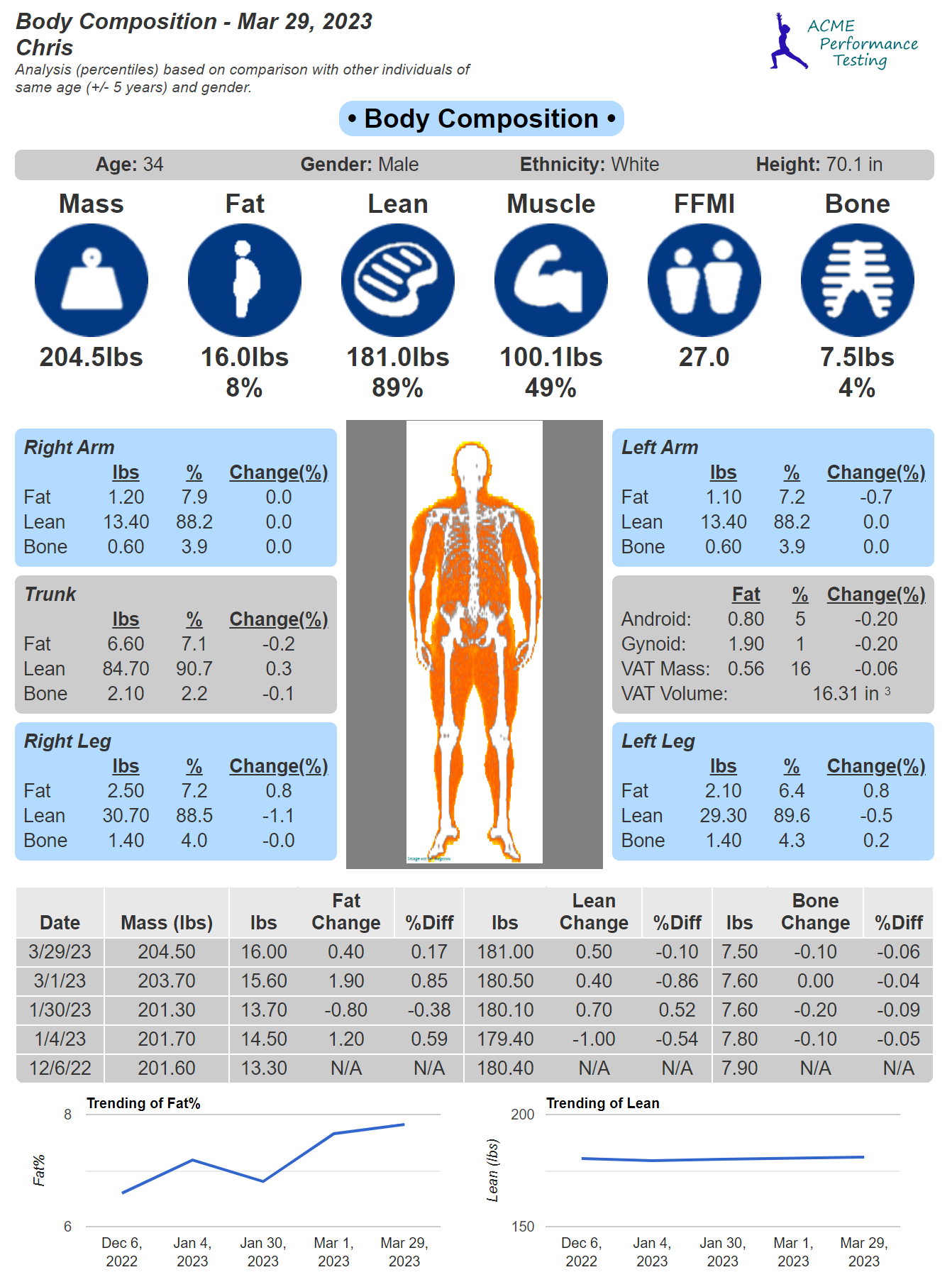 Share ($)
You control access to your scans.  Share your scans with your dietitian, trainer, physician or friends.  Want to show off your progress?  Share to your Facebook page.

Basic Analysis
A single DXA scan is displayed in easy to understand visuals.  Assess your overall fitness, see how much of your lean is muscle, and learn your risk for six chronic conditions…all from a single DXA scan.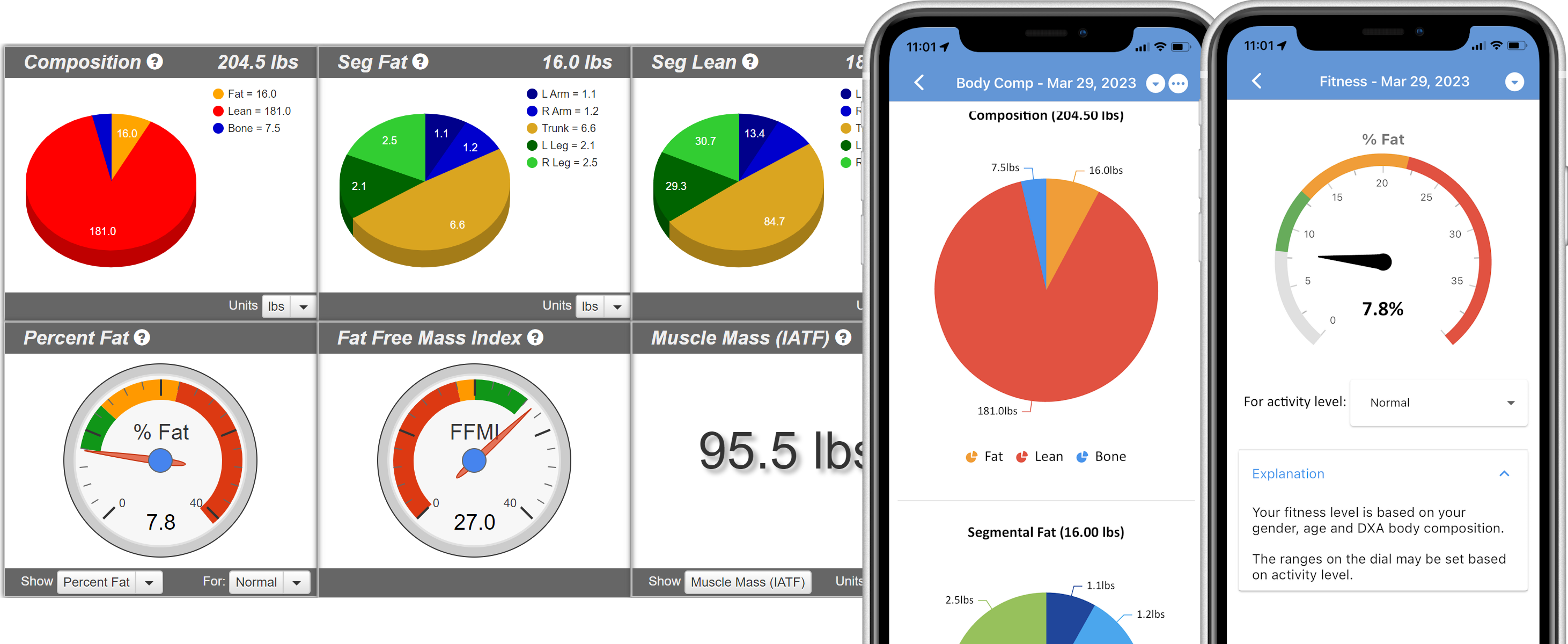 Track Body Composition
Track body composition over time, total, segmental body composition, visceral mass, and more.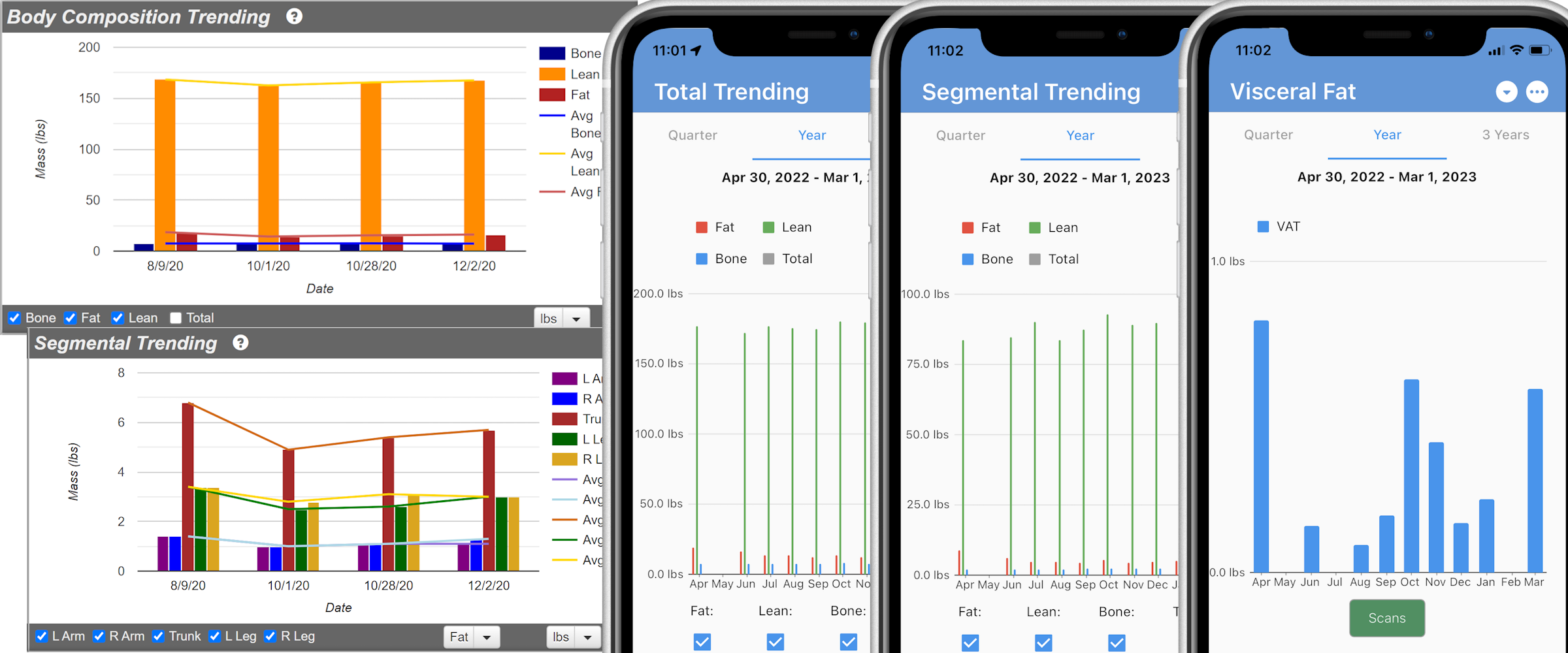 Compare ($)
Perform detailed comparisons of your own measurements, with friends, or athletes including: NFL athletes, NCAA Division I Athletes, and Professional Rugby.  NCAA Division I sports include: basketball, softball, volleyball, hockey, golf, soccer, and wrestling for men and women.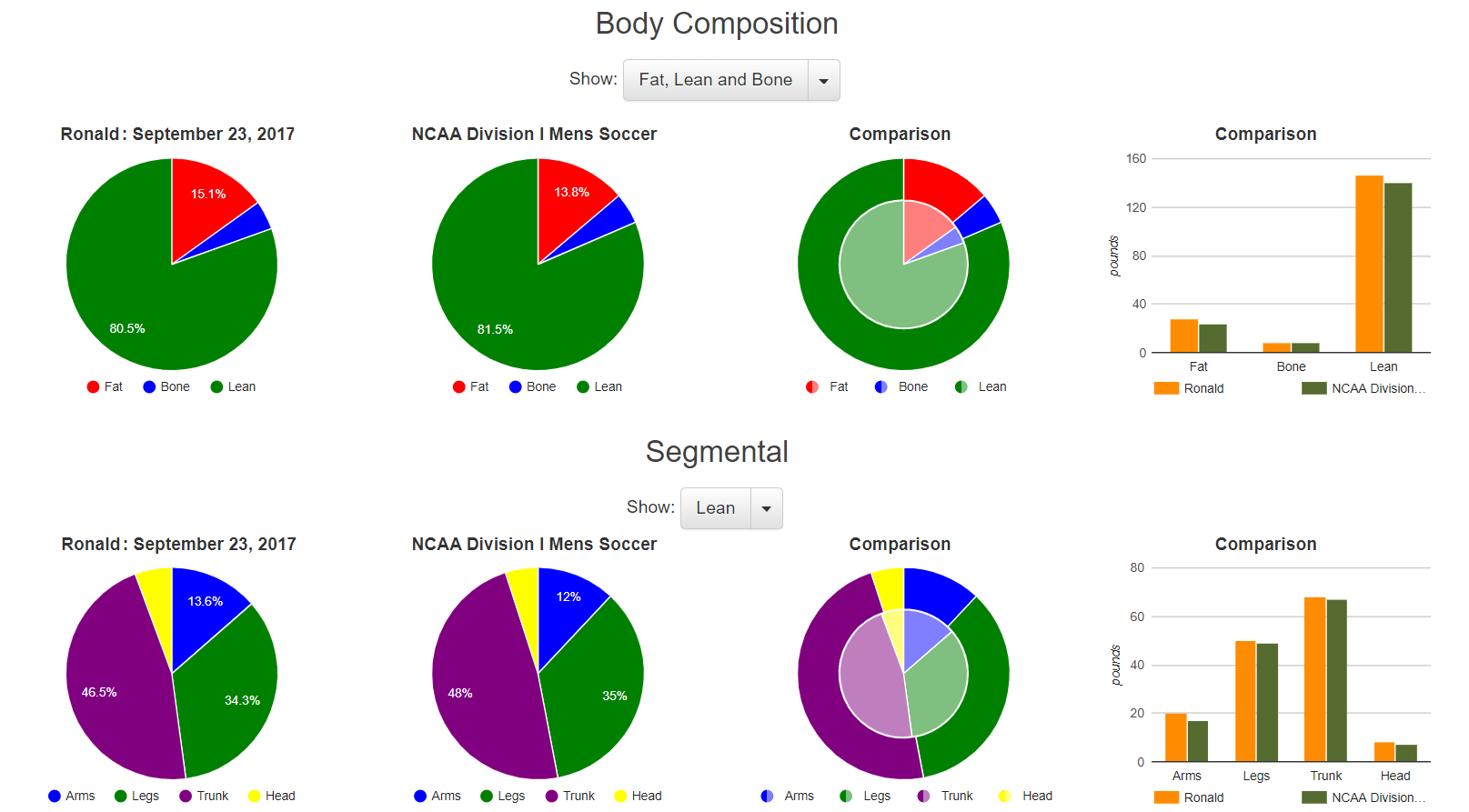 Integration with Apps and Devices ($)
Incorporate your DXA data with your other apps and devices.  Observe how your activity affects body composition.  FitTrace currently integrates with Fitbit and Apple Health.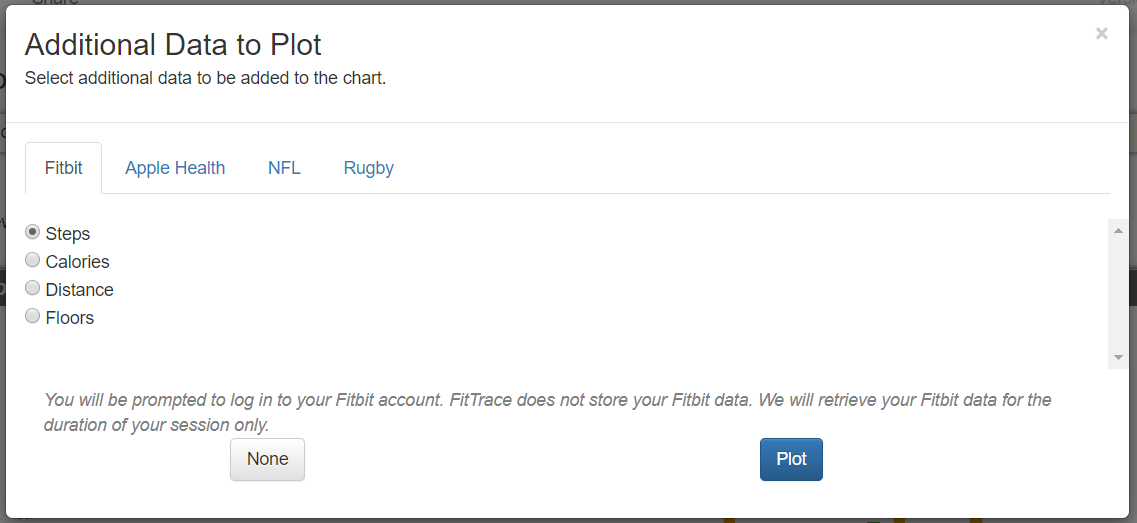 Select additional data to plot, such as Fitbit steps.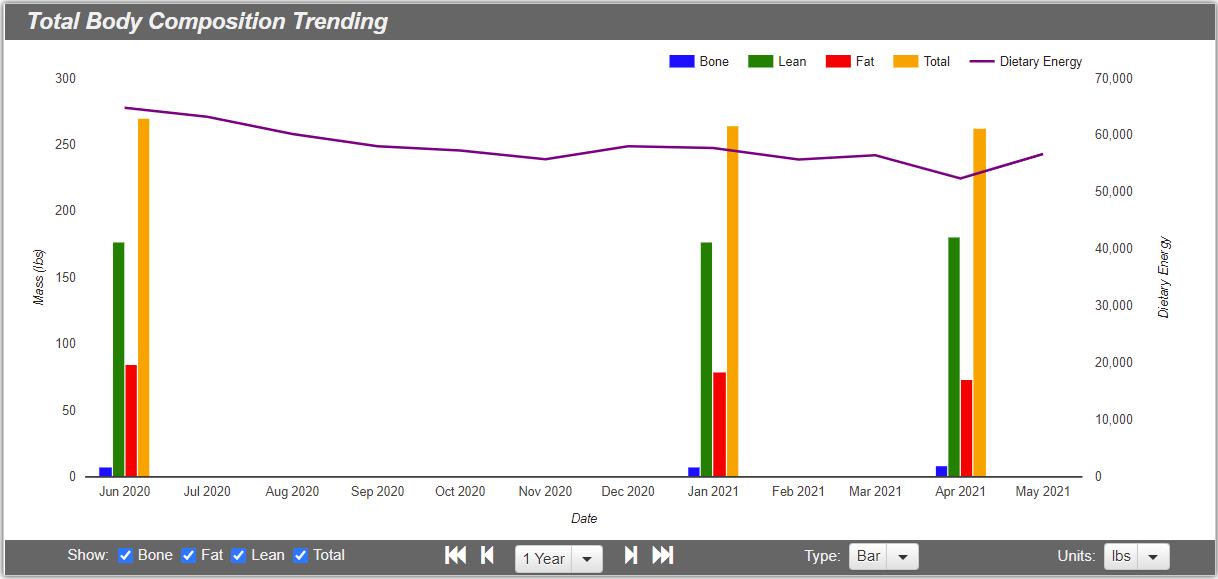 The additional data appears alongside your DXA data.  In this chart, Fitbit steps appear as the purple curve.
Team Reports ($)
Team Reports are for athletic teams, groups, and researchers.  With Team Reports you can analyze DXA body composition data your way.  Observe data for teams and groups in aggregate and individually.  Over one hundred body composition variables available.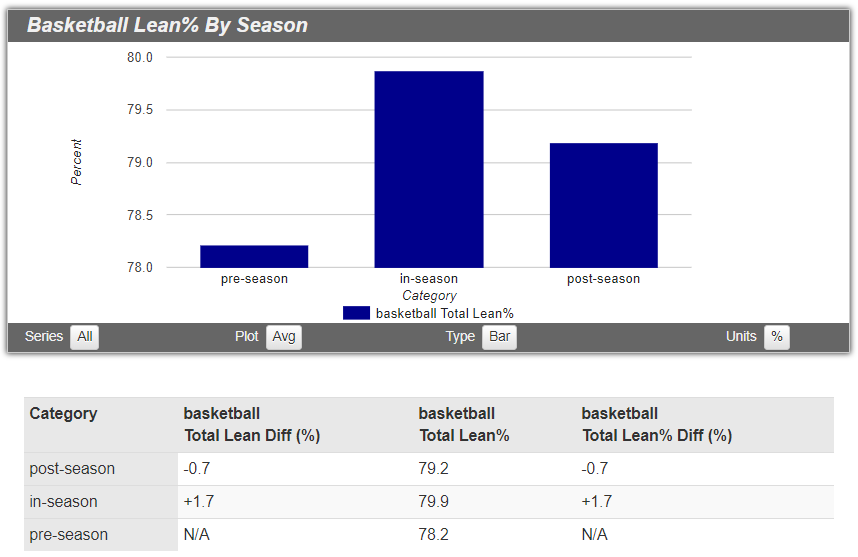 Total Lean % for a basketball team – pre-season, in-season, post-season.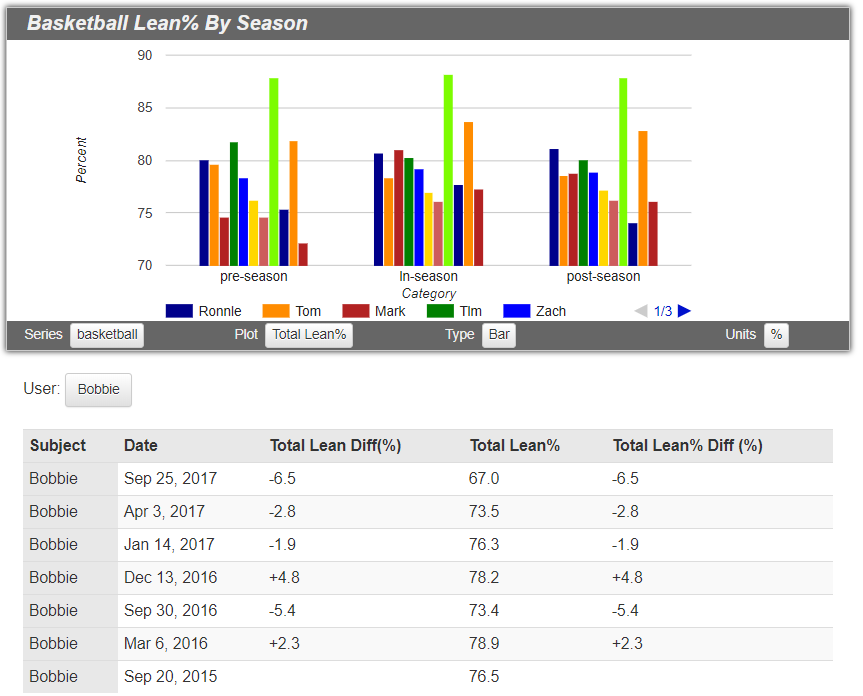 Total Lean % for individual basketball players – pre-season, in-season, post-season.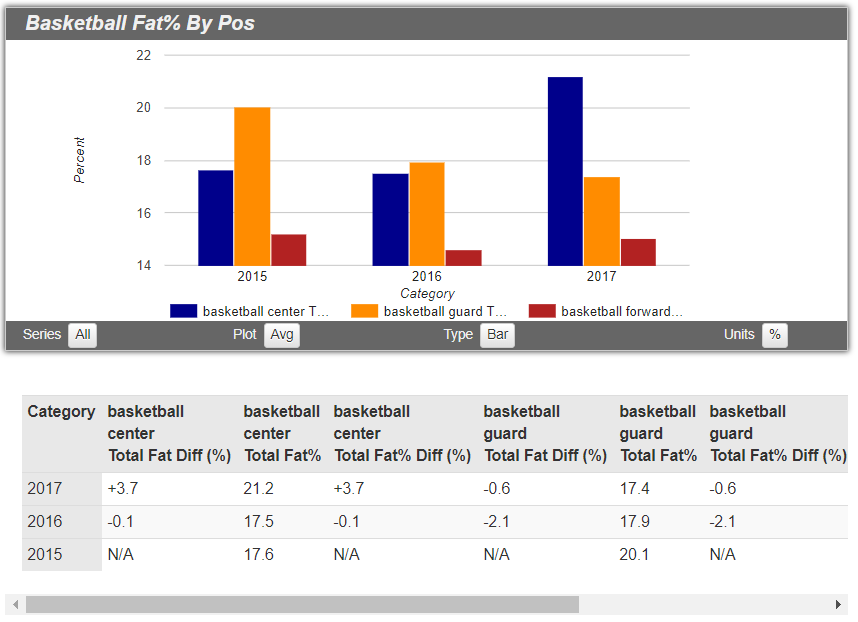 Total fat% for basketball team by position over three years.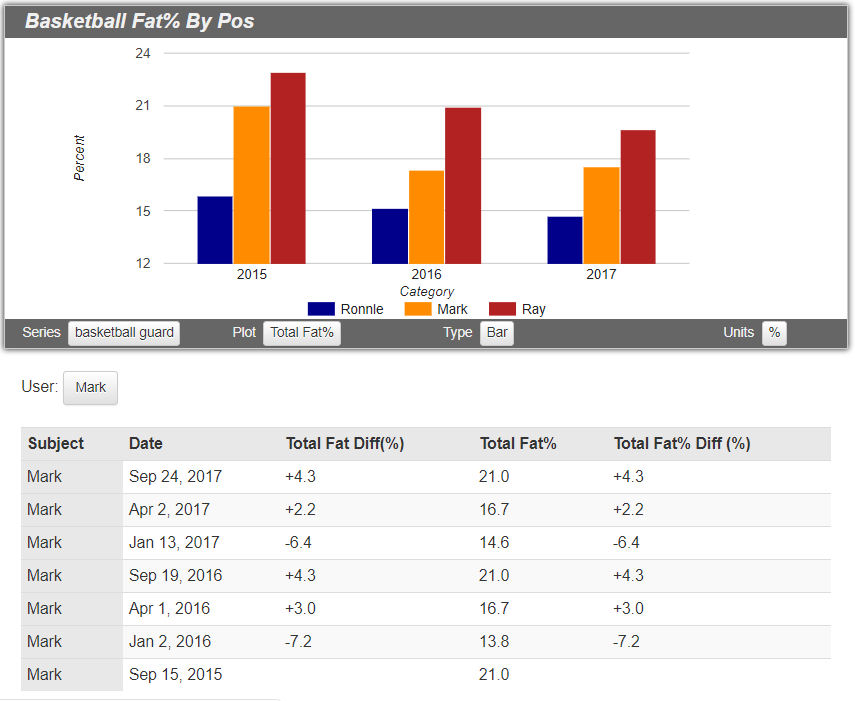 Total fat% for basketball players by position over three years.
Notes ($)
Notes provide a way for DXA operators and their staff to help their clients understand their DXA body composition.  Staff, which may consist of nutritionists, physicians, trainers, and others, can attach notes to a scan.  The note may include an interpretation, suggestions, feedback … whatever the DXA operator defines.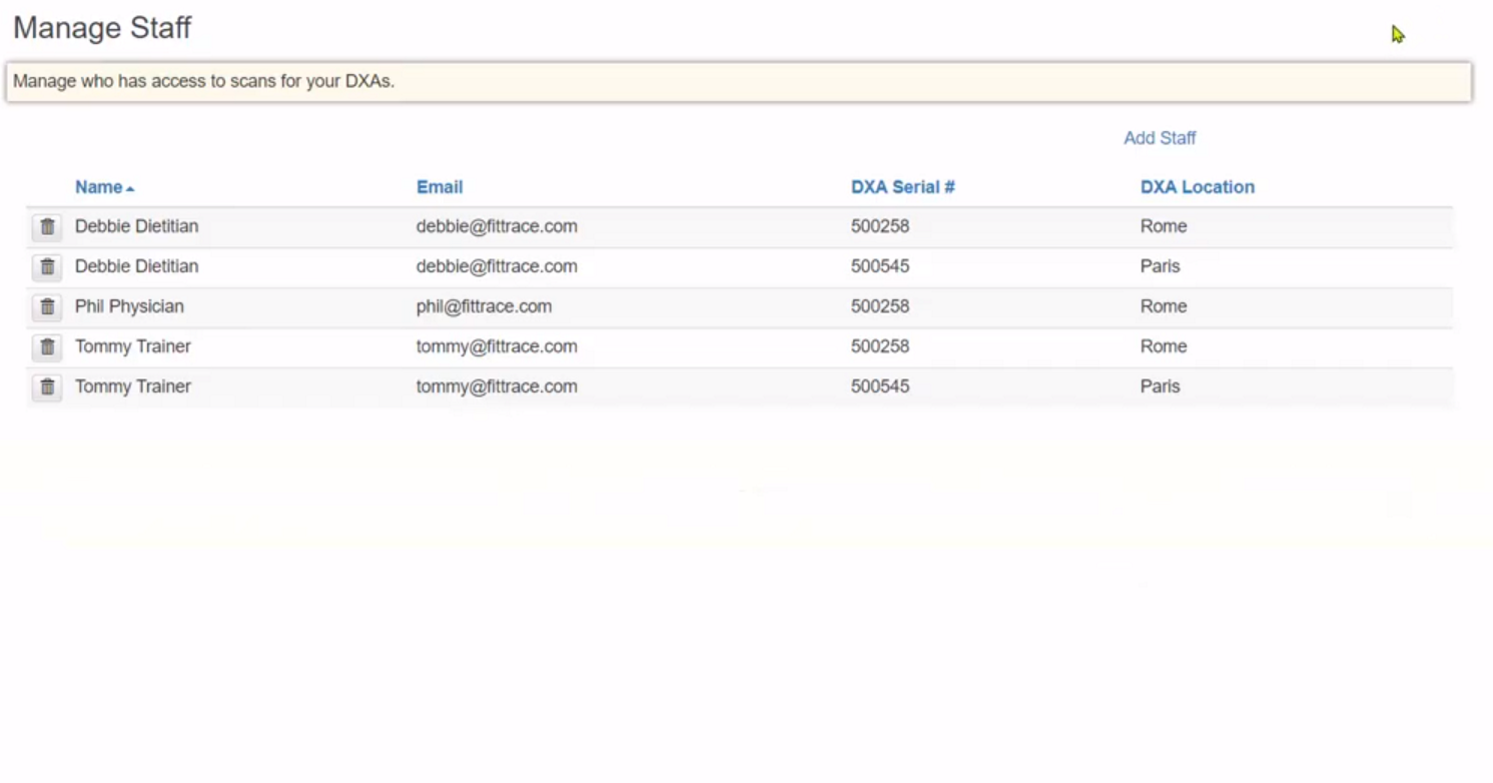 Manage staff that can add notes for each DXA.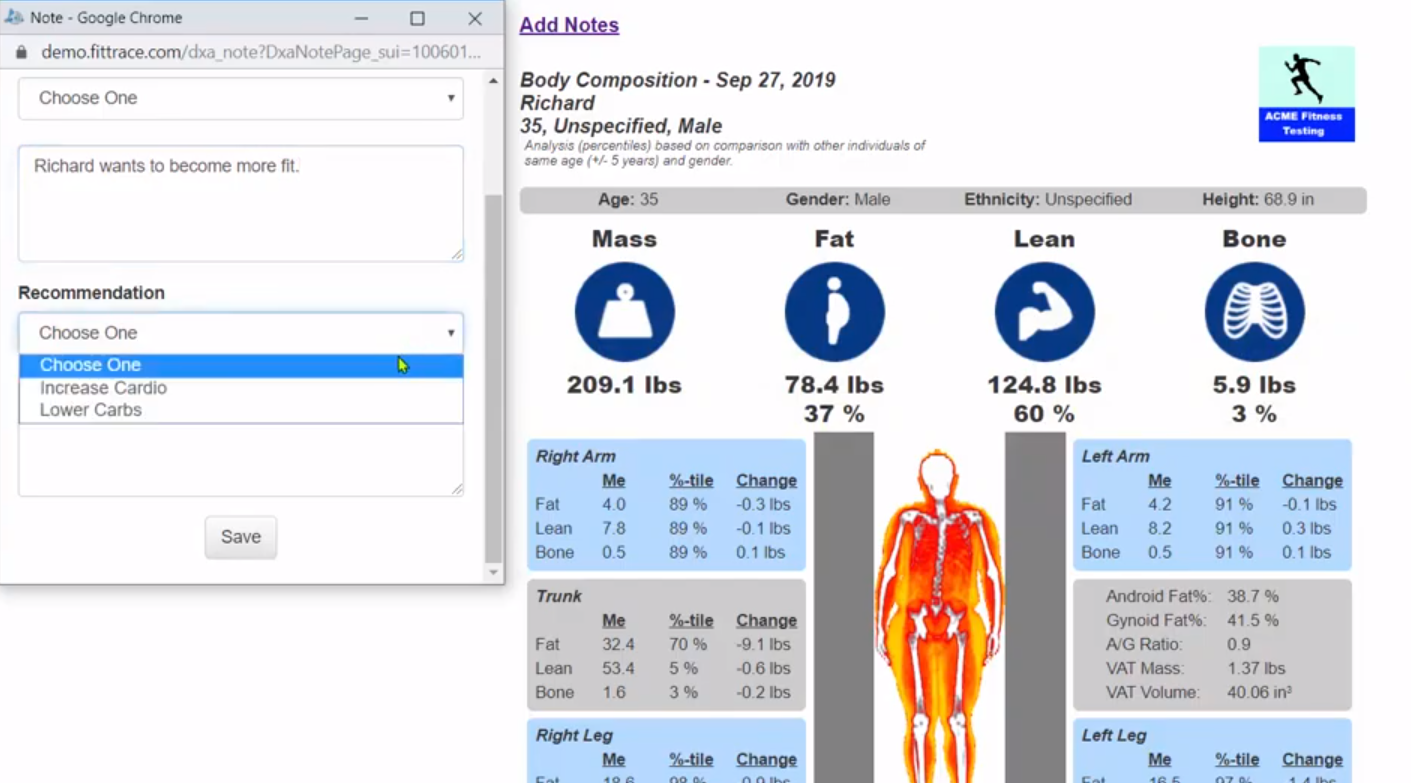 Add notes while viewing a DXA body compostion report.