FitTrace For Athletes
With FitTrace for Athletes, athletes and trainers can:
FitTrace for Athletes is available to both individual athletes and teams and is great for young athletes (high school age and older).
NOTE: Parental consent is required for athletes under 18 years of age.
What is FitTrace For Athletes?
FitTrace for Athletes provides advanced body composition analysis specifically for sports.  It includes DXA body composition scans and analysis through the FitTrace app.   Optional consultations with experts in DXA body composition, training, and nutrition are also available.
DXA technology is used by professional sports, college sports, and with Olympic teams.  This medical grade body composition technology is now available to the general public and athletes at an affordable price.
The FitTrace app interprets DXA measurements so you can fine tune your training program…and get the results you want.  Adjust training and nutrition to optimize for your sport.
FitTrace for Athletes is available in several plans:
Pro – Two DXA scans and a one year subscription to FitTrace
Pro Plus – Two DXA scans, a one year subscription to FitTrace and one half hour online training/nutrition consult
Elite – Two DXA scans, a one year subscription to FitTrace, and two half hour online training/nutrition consults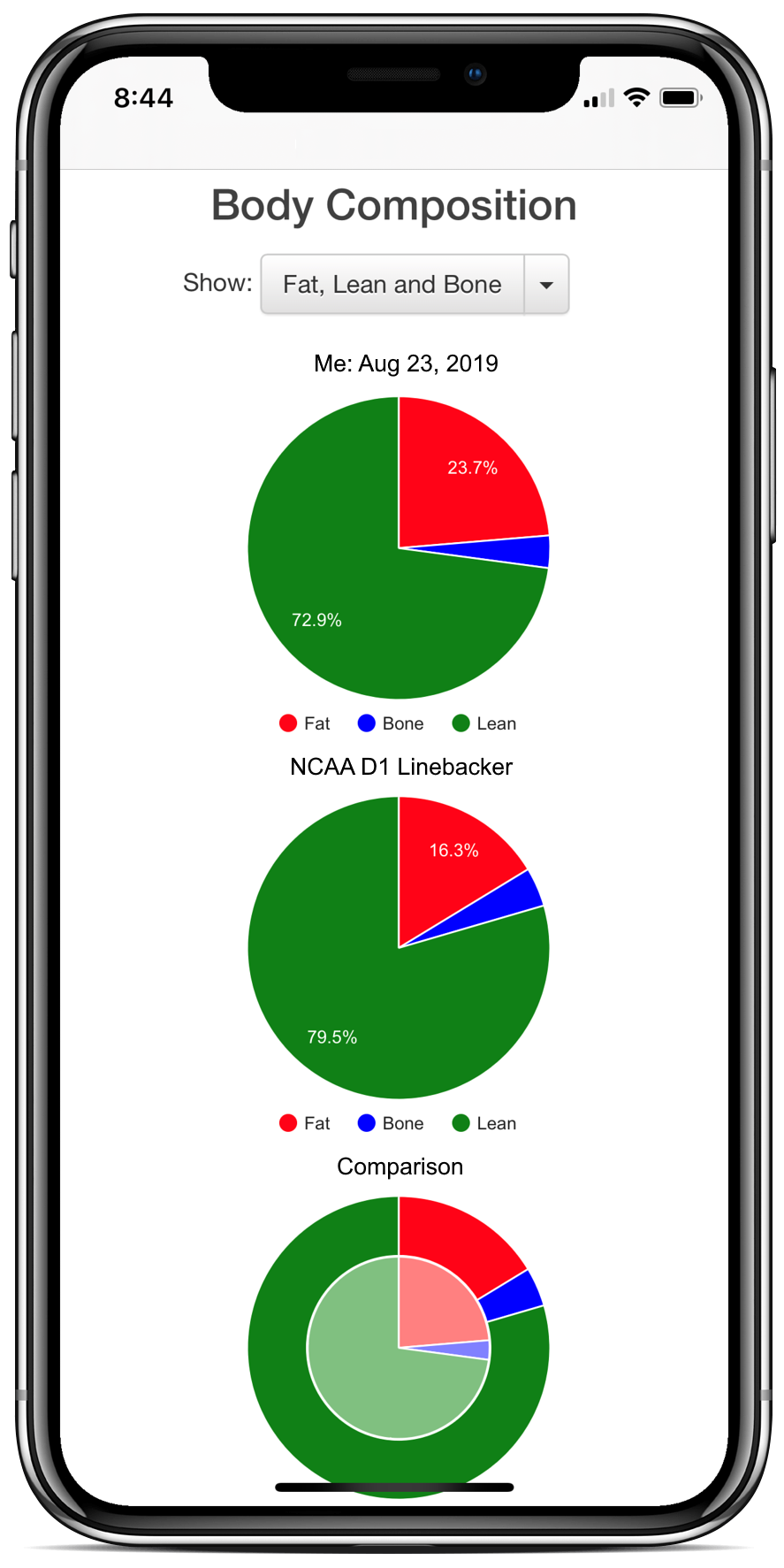 How Does It Work?
We have partnered with DXA operators to provide scans.  During the sign up process, select a DXA provider that is located near you.  After you are scanned, our DXA partner will transfer your scan to your FitTrace account.
Log on to FitTrace and access your body composition, track progress, see how you compare with others, including athletes in various sports.  Share your scan with a nutritionist or trainer.
If you purchased online consultations, share your scan with our experts and receive feedback during your online consult.
To see real results, each plan provides two scans so that you can see actual results.  See how you actually improve as you adjust training and nutrition.
We are rolling out FitTrace for Athletes in select cities.  If you would like us in your city please contact us.
FitTrace is available to both individual athletes and teams.  To sign up as a team, please contact us directly.
What is DXA?
DXA is medical grade technology for measuring body composition.  It is used in the NFL, NBA, Olympics, and in college athletic departments.  A DXA scan breaks the body down into fat, lean, and bone and shows their distribution within the body.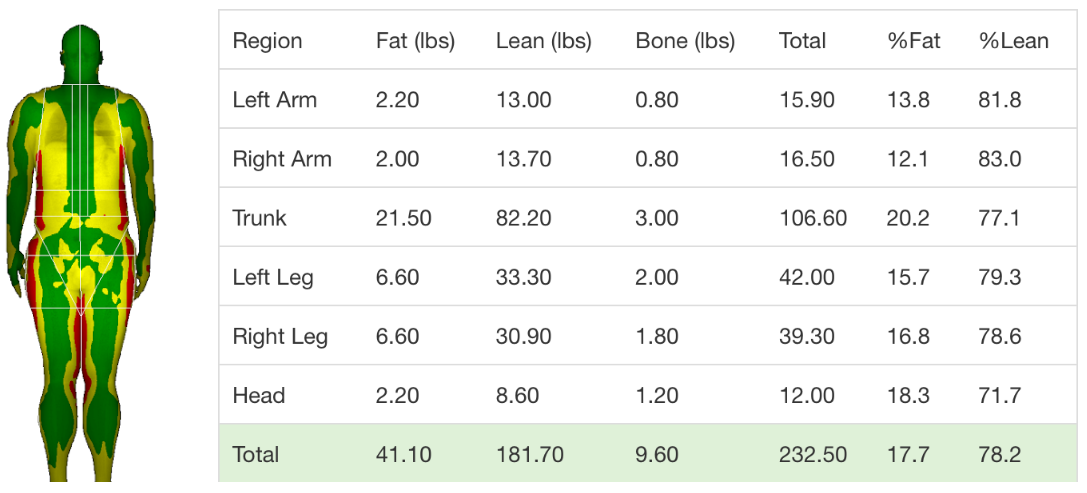 Optimizing Performance
The FitTrace app shows how nutrition and training affect the body.  It shows how fat and muscle mass are increasing and decreasing.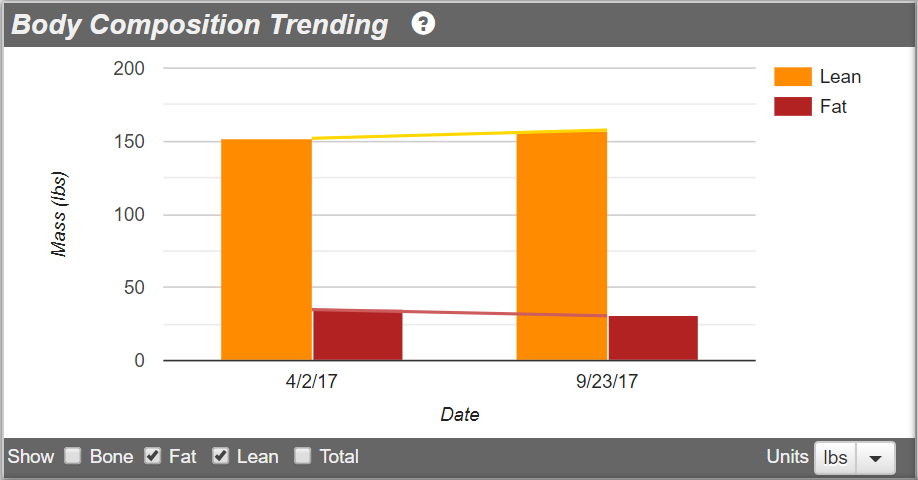 DXA is great for capturing segmental (regional) body composition.  FitTrace shows where fat and muscle changed in the body.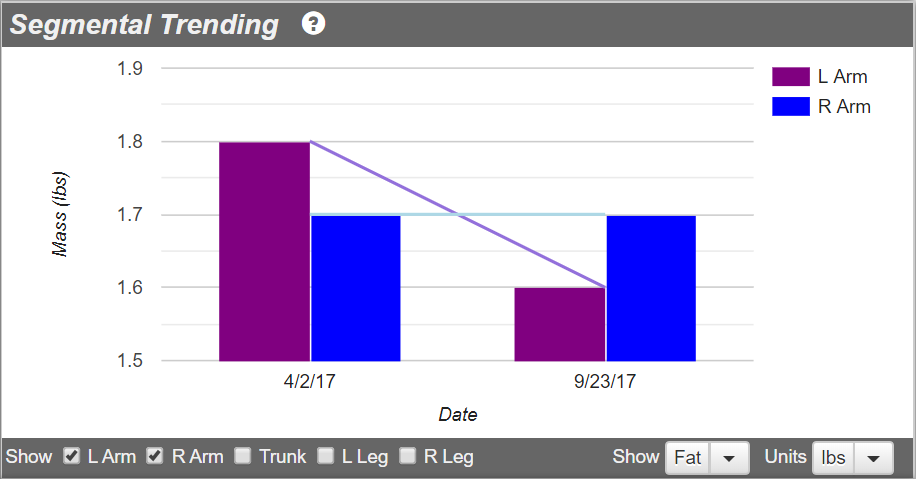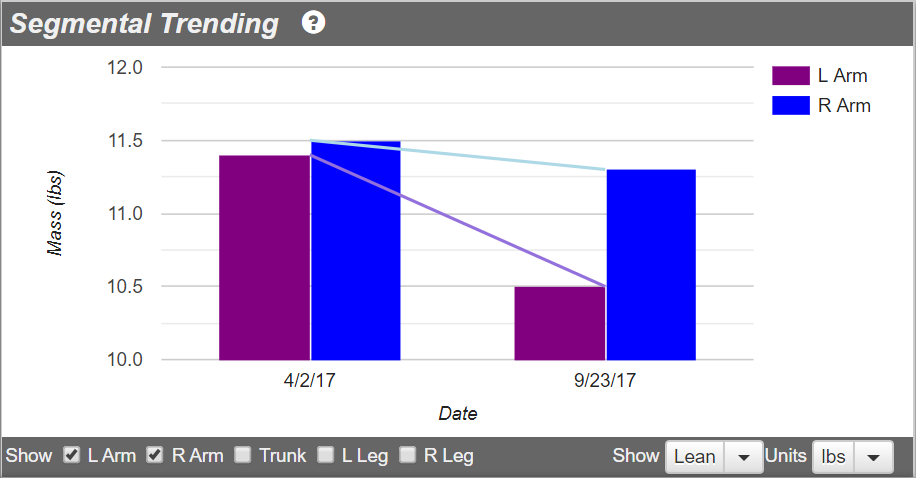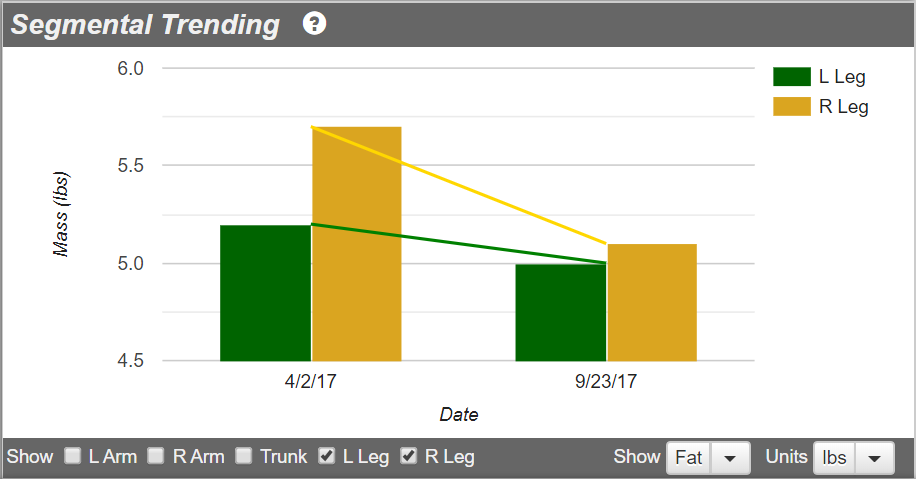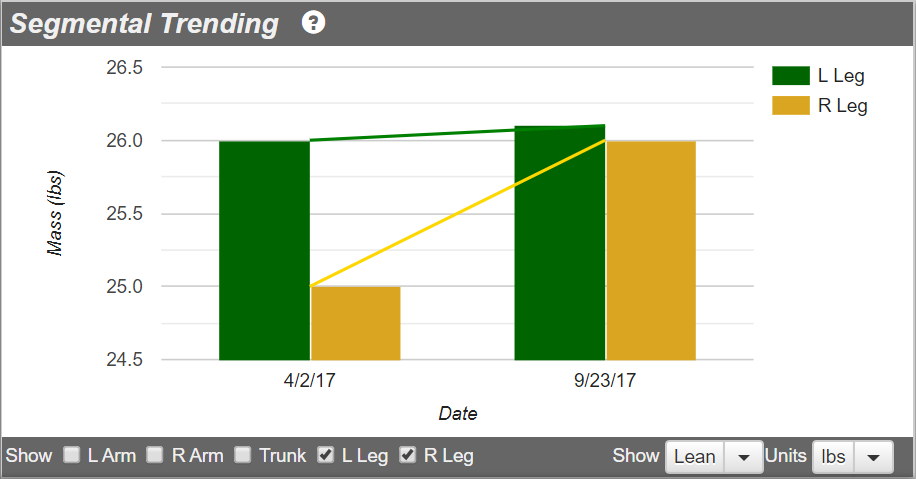 FitTrace also displays the scan images that are captured by DXA.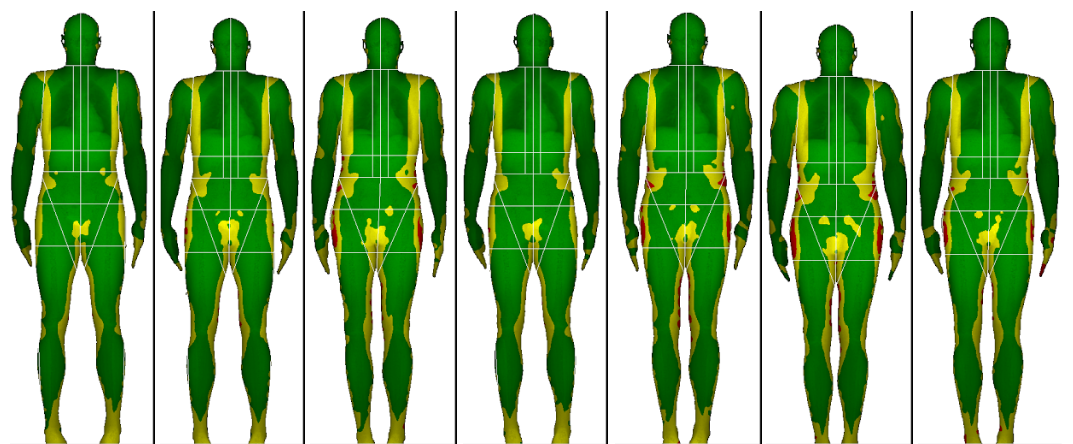 Educational and Motivational
Athletes can easily see and learn about behaviors that affect their body composition.  Body composition can be tracked over time as well as compared with friends and college and professional athletes.  Our consultants also take an educational approach to training and nutrition.

Determining Safe Return-To-Play
FitTrace can be a helpful tool in determining safe return-to-play after an injury.  A baseline scan provides a normal/healthy measurement of muscle.  After an injury occurs, muscle degrades and must be restored by training and physical therapy.  Successive scans after an injury can help determine if muscle has returned to pre-injury levels.
FAT MASS: Left Leg – Pre & Post Injury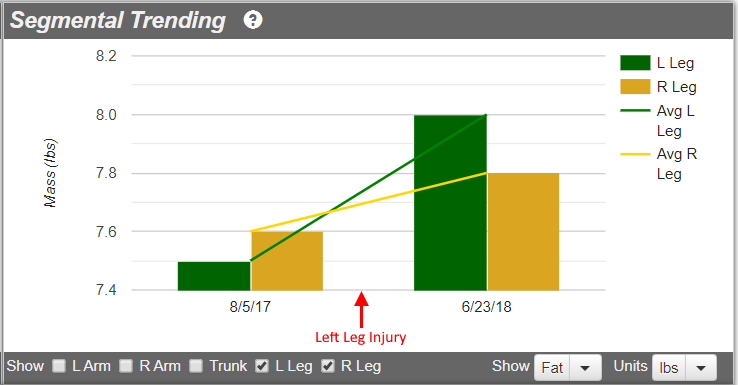 LEAN MASS: Left Leg – Pre & Post Injury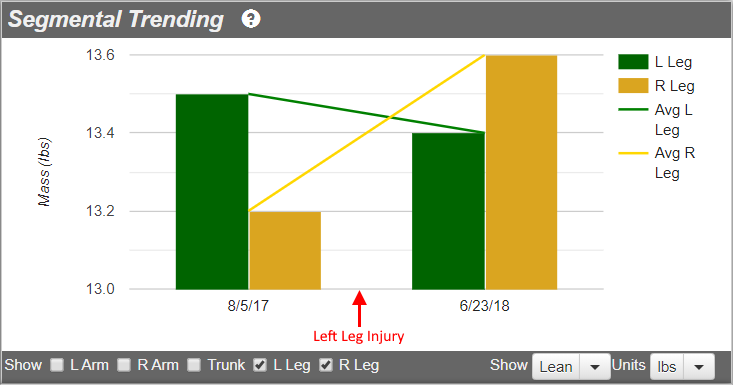 Promotes An Overall Healthy Lifestyle
Safely adjusting training and nutrition promotes an overall healthier lifestyle.  Particularly for young athletes, learning healthy behaviours will promote a lifetime of healthy behaviors.
In addition, you will always have access to your body composition scans electronically in FitTrace as you get older.
The FitTrace app includes a fitness assessment and risk assessments for common chronic conditions.