What is FitTrace ?
FitTrace is an app for DXA-based body composition.  FitTrace conveniently collects body composition data and images from DXA machines and provides insights and analytics.
Why FitTrace ? 
Better Athletes
With the FitTrace body composition app, sports teams will:
Gain insights into how training and nutrition affect body composition

Optimize body composition for a particular activity/sport

Improve injury recovery

Compare with similar athletes on your team and worldwide
Healthier Students
Body composition is an important part of the general health and wellness.
For use by general student population

May be used by club sports
Elevate Recruitment
Show parents and students your commitment to health and wellness.
For Athletics Professionals
Sports dietitians, strength coaches, and athletic trainers can manage body composition data for their athletes. Privacy settings within the app allow for precise control over access of data and reports.
Access to data at your fingertips

Industry standard privacy

Share just the desired details

Optionally share data with athletes

Custom report for your school
Don't have a DXA ?
Contact us here, we may be able to help.  We can help you get the most out of your body composition data before investing in a DXA.
Key features for teams
Mobile and desktop access to data

Industry standard security and privacy

Flexible privacy and distribution settings

Flexible team report customization
Analyze Your Team
Track what you think is important.  See effects of training and nutrition on your athletes.  Gain insights regarding performance and injury. For example, create a custom graph looking at each athlete's  percentage fat before, during and after the basketball season: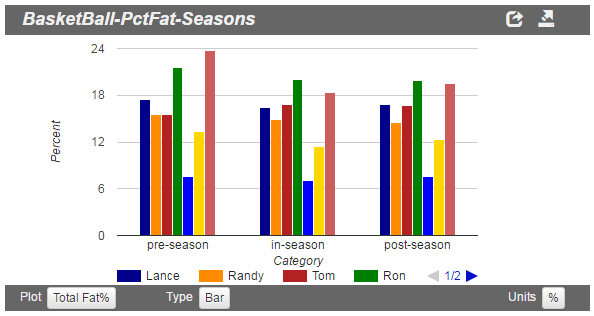 Or look at the aggregate trend of your team: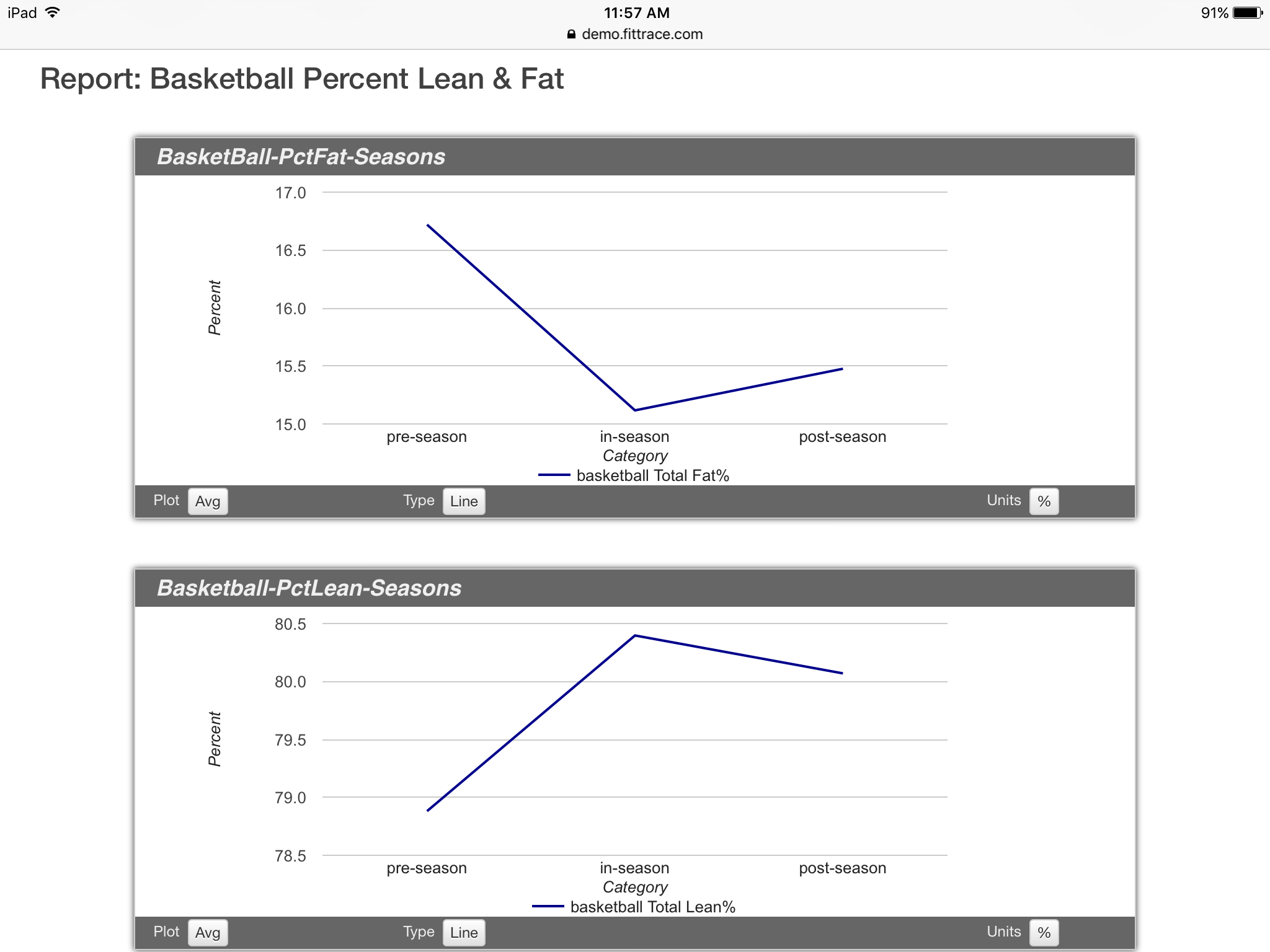 Questions ?
Contact us here for any question or comment.  We are happy to hear from you and help.