FitTrace is designed to be used by all types of DXA providers.
FitTrace may be used by bone density testing centers, radiology departments, imaging centers, hospitals and consumer testing facilities.
Increase utilization of your DXA.  Generate more revenue.
Better Customer Retention
Let your clients do more with their DXA data and they'll come back more frequently.
FitTrace reports contain your logo and your clients can share their reports on social media.
Have your staff provide interpretation and feedback of scans by adding notes.
How Does It Work?
Scans are transmitted to FitTrace from the DXA machine.  Transmitting scans is easy and can be incorporated into the process of printing reports.
Scan the client
Transmit the scan to FitTrace…which can be incorporated into the printing process
Client accesses body composition measurements via the FitTrace app
NOTE: FitTrace provides software for transferring scans securely to the FitTrace Cloud.  The software resides on the DXA machine and encrypts scans that are transmitted to FitTrace.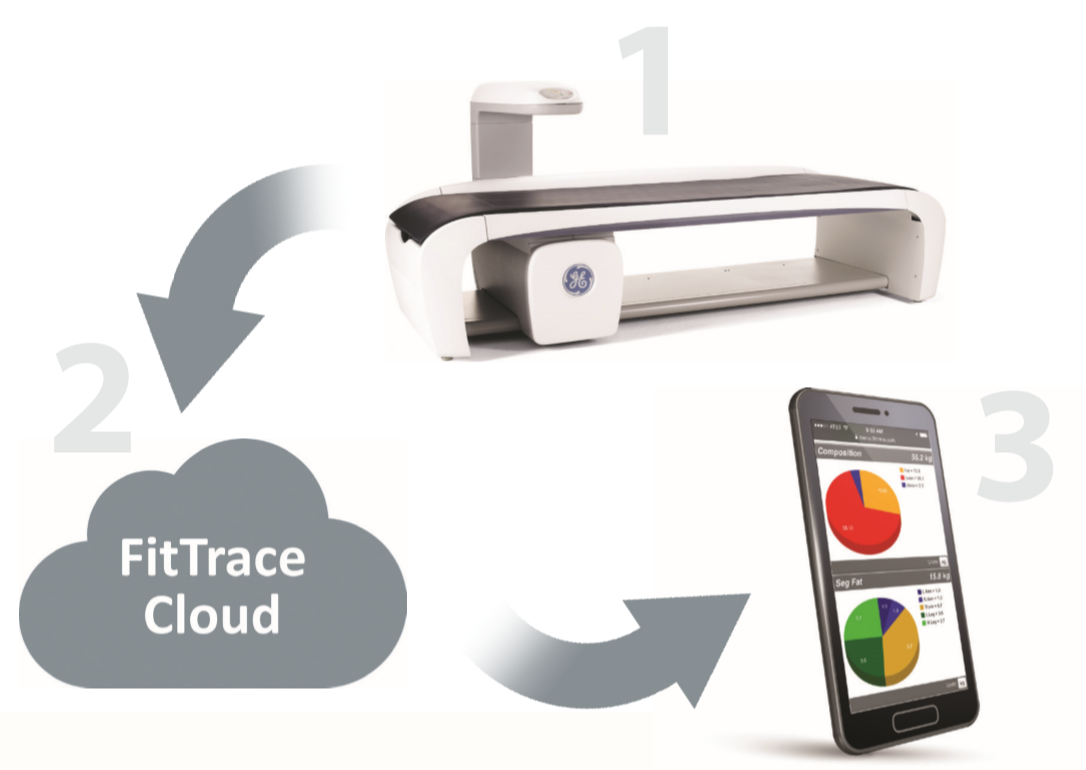 Requirements
These items are required in order to work with FitTrace.
What Does It Cost?
DXA providers may distribute scans to their clients at no cost.
The Professional Edition plan allows providers to interpret scans via notes.
Security and Privacy
At FitTrace we have years of experience in providing a secure environment for our users.
FitTrace infrastructure complies with: ISO 27001, ISO 27017, ISO 27018, SOC 2 and SOC 3
HIPAA level security
All data is encrypted at rest and in transit
See our Terms of Use and Privacy Policy
Contact us if you need a Business Associates Agreement