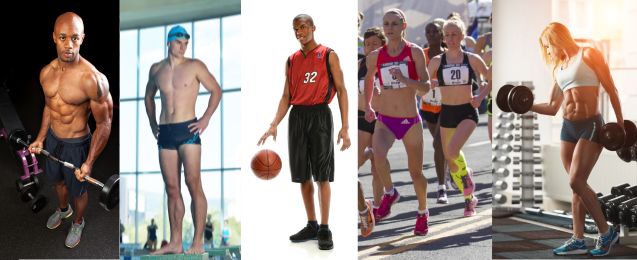 FitTrace for Athletes
Most people want to reach and maintain a good health. Athletes want more: to reach high performance goals while maintaining good health. FitTrace app helps athletes understand their body composition in order to reach high performance while staying healthy.
An athlete may need to build muscle mass, or decrease body fat percentage while increasing fat-free mass. These objectives correspond to setting a goal for optimal body composition, and usually require a change in nutrition or training regimen or both. It is therefore important to have a reliable assessment method for body composition, as well as a powerful tracking tool. FitTrace relies on DXA for assessment, and the app for tracking.
DXA (also known as DEXA) scanners are excellent for assessing body composition for athletes thanks to their high accuracy and low variability. Athletes will start with a baseline DXA body composition scan before a training plan. They will follow-up with scans at relevant times as they journey towards optimum performance.
Using the FitTrace app, athletes will be able to:
store, access, visualize, analyze, and track all their body composition data – online
quickly gain better and more insights than with just the usual paper output
share their data with trusted parties such as trainer or dietitian
compare data with trusted friends
What does FitTrace Cost ?
With FitTrace's Basic edition, athletes have free online access to their body composition data, This data includes body fat and lean numbers and percentages for each arm, each leg, and trunk. A Premium edition provides extra features and costs $60 per year, per individual subscription. Click here for more details.
The cost of a DXA scan varies depending on the provider. FitTrace DXA partners typically charge between $50 and $100.